Pokemon XY Steam Siege Booster Box
Cobretti
(
797
)
100.00%
Condition:
See Description
Location:
3006, Victoria, Australia
Item Specifics
Condition:
See Description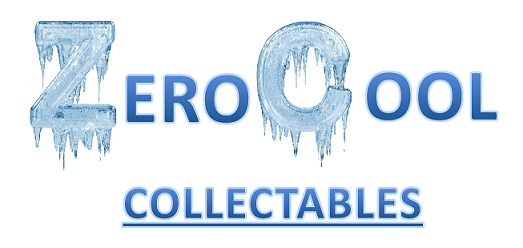 .
Item: Pokemon XY Steam Siege Booster Box- NEW SEALED
Release Date: August 03, 2016
Description:
Gear up for new ways to battle! Take control of Shiny Mega Gardevoir-EX to lay siege upon your enemies. Wield the dual powers of fire and water with the Mythical Steam Pokémon Volcanion. Use dual-type Pokémon to open the way to new, powerful strategies, and battle with the incredible Xerneas BREAK and Yveltal BREAK...all in the Pokémon TCG: XY—Steam Siege expansion!
The Pokémon TCG: XY - Steam Siege expansion includes:
Over 110 cards
8 new dual-type Pokémon
6 new Pokémon-EX, including two Mega Evolution Pokémon
7 new Pokémon BREAK
Shipping:
Default shipping will be padded mail, via regular postage $10.
Express postage offered (extra postage costs apply).
For full shipping details please read the Shipping & Payments tab
Pickup offered in Melbourne CBD during business hours 9AM to 5PM and Southbank 7PM to 9PM.
International customers welcome but please ask for shipping costs first.
.
ALSO STOCK YU-GI-OH! SINGLES SO CHECK OUT MY STORE
IF YOU HAVE ANY QUESTIONS PLEASE ASK AND I WILL BE MORE THAN HAPPY TO ANSWER
Item Views: 526
Shipping
Conditions:
Buyer pays for shipping expenses
Ships internationally:
Yes*
Postage:
$10.00 AUD (Approx. $-)
Shipping Method:
Regular Post
Shipping & Payment Details:
Regular shipping within Australia is $10 padded mail.

Express shipping within Australia is $15 padded mail.

No responsibility will be taken for cards shipped without a tracking number or padded bag.

Ask for a quote if you want to use another shipping method.

If purchasing more than one item please wait for a combined quote.

International customers welcome but please ask for shipping costs first.
Refund / Return Policies
Please note: In Australia, consumers are legally entitled to obtain a refund, repair or replacement from businesses for items they purchased if the item was faulty, didn't match the description or wasn't fit for purpose.
The seller assumes all responsibility for the contents of this listing
Please login in order to ask the seller a question.